There are two new smartwatches in town. Those watches would be the Amazfit GTS and Fitbit Versa 2. Both watches are priced under $200 USD. However, which watch is actually the one that you should buy? There are many things that people might like and some that people don't have a need for. Both watches are great gifts for the holidays in case you're thinking of it and I know for sure that my dad won't need most of the features on at least one of the watches (wink-wink). So, let's dive in and start the battle between the Fitbit Versa 2 vs Amazfit GTS.
The Fitbit Versa 2 is MUCH BETTER than the Previous Model
When you compare the previous Versa to the new model, it looks very quaint. The new model has a bigger screen, smaller form-factor, an extra DAY of battery life, and a brand new AMOLED display. One of the problems of the new Fitbit Versa, which wasn't fixed in the previous model, is that it does not have a built-in GPS. Some more expensive watches, such as the Apple Watch, have GPS built-in for phone-free capabilities and interaction. While you can begin your workouts from the watch itself, it is a little bit of a pain to lug around your phone for your "morning run" as an example.
One of the biggest new features with the new Fitbit Versa 2 is that it does include smart capabilities with Amazon's Alexa voice assistant. This is a great way to get quick information, smart home control, and voice control, on your watch. While the watch does not include a speaker for Alexa, it is great to have the ability to control your thermostat from your workout class without having to pull out your phone.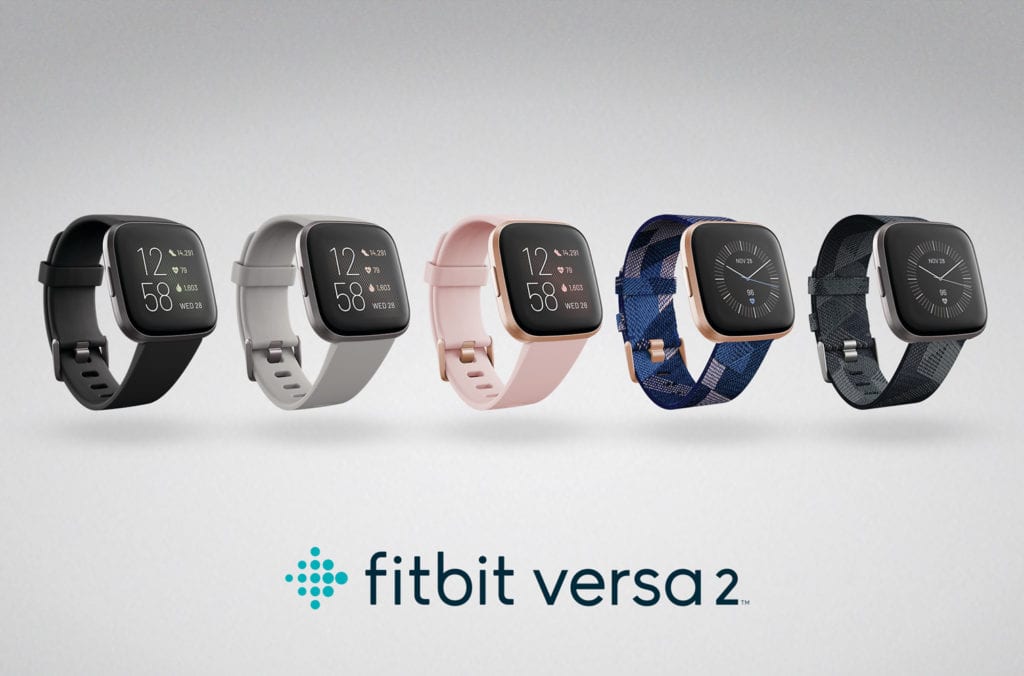 Overall, I find the Fitbit Versa 2 lineup very enticing, but it is really meant for the people who want to use Alexa or stay with the Fitbit family. While the extra day of battery life is impressive, it doesn't make up for the really expensive price of the product.
The Amazfit GTS Fills My Boxes!
While only being priced at a mere $140, the Amazfit GTS is really all that you would need. If you need a simple smart tracker for your health, it's for you. Not only does it have a bigger display than the Fitbit, but it also has bigger battery life. It lasts up to a whopping 14 days! Unlike the Fitbit Versa, it DOES include a GPS for the people who don't want to bring a phone around. It controls your music and it has a very simple-to-use app. Along with any other Amazfit watch, it does have the capabilities to work with third-party apps if you desire. Apps such as MiFit, made for the MiBand, do have the Amazfit functionality built-in. Other apps, such as Notify & Fitness for Amazfit work just fine with the Amazfit brand. Obviously, if you can, I would recommend staying with the official app. But, it does show that you have options for your band.
The Final Verdict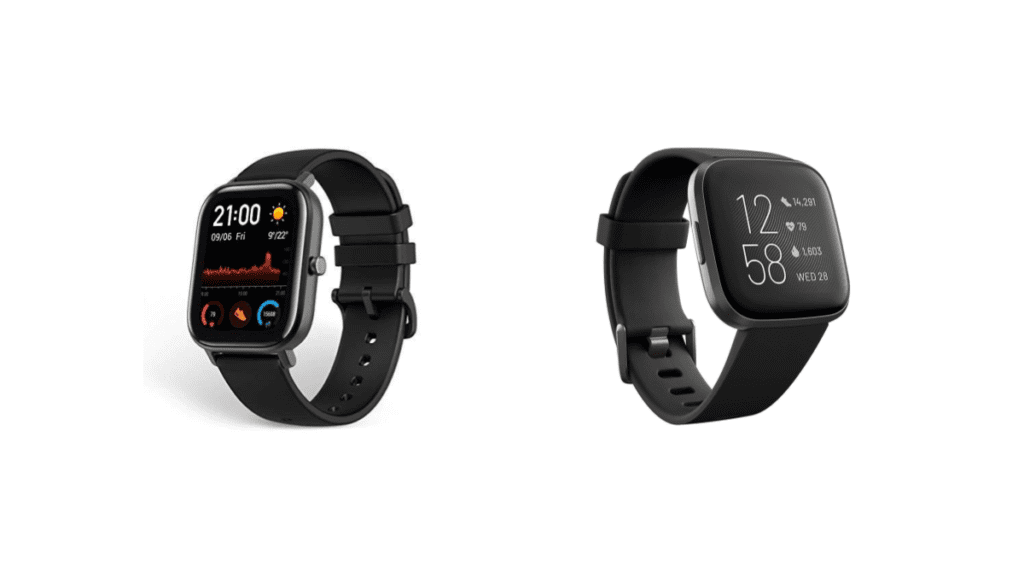 Let's be real, the watches are great. But, I think that it is safe to say that the Amazfit GTS wins thee award for this comparison. If you want GPS, a bigger screen, and better battery life, this is your option. I would only recommend the Fitbit Versa 2 for people who want something that is more popular and want to stay with the Fitbit family. Otherwise, the Amazfit GTS is what you should buy.
To buy these products, you can check out their product pages. CLICK HERE FOR AMAZFIT GTS and CLICK HERE FOR FITBIT VERSA 2!
Thanks for reading this article about the Amazfit GTS vs Fitbit Versa 2. Let me know in the comments about what watch you're going to get for Christmas or holiday.