So, I wasn't doing anything in the Graphic Arts class, so I decided to create a new, modern UI, Raspberry Pi Desktop. Below are some of the screen captures that I made while designing. This is what I would say in the post:
Introducing, The Brand New Raspberry Pi "NTG" Desktop Reimagined Experience
How do you like it?
The Raspberry Pi Desktop: Reimagined!
We have redesigned the desktop experience to be more human-like and more understandable, especially for people who bought the Raspberry Pi for a simple, cheap, and powerful desktop experience. We now feel that anyone can use it for whatever needs.
File Manager: With Cloud Functionality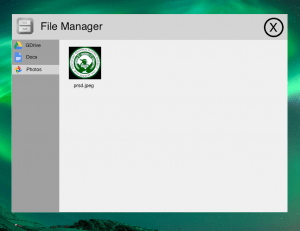 The File Manager built-in to the "NTG" desktop experience now has cloud support built right in! You can now access files from Google Drive, iCloud, OneDrive, and Dropbox, natively through the app! This will bring innovation and productivity to the next level. No "Network Share" emulation. Now, it is labeled and programmed correctly, for your needs.
The Trash Can: Better Than Before
When you delete things from your computer, do you think that it is gone? Well, now you can easily find your deleted things and find out whether you deleted it or not. Also, the "trash" bin is now named the "crap" can. It isn't like you need the things located in the bin anymore. Also, this is where your antivirus software will destroy and store the remains of viruses. This is how your computer won't get infected anymore.
The Taskbar: Redesigned for Your Needs

The taskbar in the "NTG" desktop is now designed for your needs. The experience prevents you from editing the quick access until a week from installation. This is so your Raspberry Pi knows what programs you frequently use and it will adapt your placement for them. At the end of each session for the first week since installation, you will be asked as well to click a quick checkbox. This tells us what improvements to YOUR desktop we should make so that it feels better for you.
Terminal: The Coder's Career (we thought it sounded cool)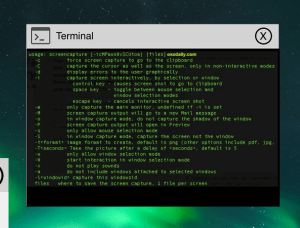 The terminal, NTGTerminal, is now redesigned to the best usage ever. The terminal is now as simple as it can be and you now have the functionality to run AMD64 and I386 programs. This will change the Raspberry Pi for a long time because you now can run windows programs on the hardware. Anyway, we now hope you enjoy the new "NTG" desktop experience. Please consider buying the new Raspberry Pi 3 B+ from Amazon.com. Thank you for reading and go coding!
Thanks for reading this parody desktop advertisement.