In February of 2021, Frank Karlitschek, the CEO of Nextcloud, announced Nextcloud Version 21. This version was meant to be 10x faster than its previous version and it introduced a slew of new features for the Nextcloud platform. Just a couple of weeks prior to the announcement, I set up my own Nextcloud server with a Raspberry Pi 4 and a 1TB WD MyPassport hard drive and I have been extremely happy with my Nextcloud system so far. With this new update and Nextcloud overall, is the self-hosted cloud platform enough to replace Microsoft 365, iCloud Drive, or even Google Workspace?
What is Nextcloud?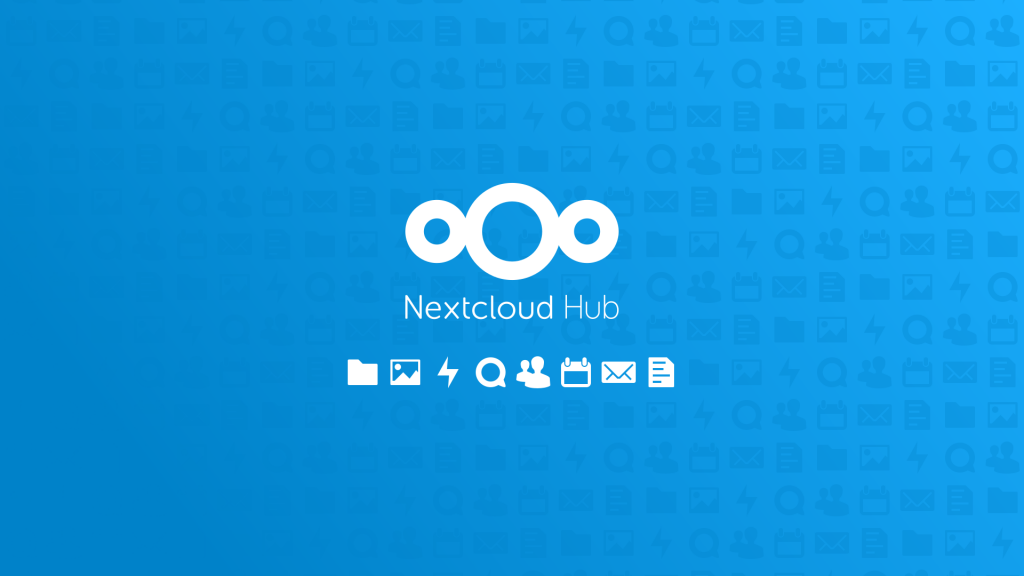 Nextcloud is a self-hosted Cloud Storage platform that lets you save your cloud storage data without risking it being seen by big tech companies, like Google or Microsoft. With Nextcloud, you have access to a bundle of extremely useful software. One of their newest features is a collaborative whiteboard.
Nextcloud originated from ownCloud, which is a similar piece of software, but focused more on stability and enterprise-grade software. Nextcloud, on the other end, is meant for the home user that is not looking for too many enterprise features and just wants something that is easy to run and can give you as many capabilities as you may need. Funnily enough, the CEO and founder of Nextcloud was the CEO and Founder of ownCloud. He left the project because he wanted to "pursue new opportunities." Nothing other than that was publicly released, but clearly, after five years, we can tell that he left because he wanted to run Nextcloud.
The Nextcloud Interface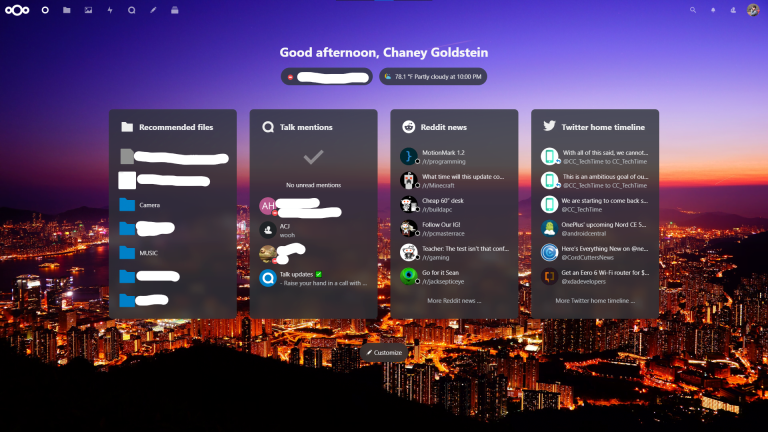 Ever since the Nextcloud team released the new Dashboard, the interface for Nextcloud has never looked better! The Nextcloud dashboard provides you with a clear list of all of the features and apps that you would want to use at your fingertips and it is completely customizable using apps from the Nextcloud app store. You can add features such as a Twitter timeline and a Reddit News panel as well.
The interfaces that relate to the official Nextcloud apps look amazing and unified. Apps that were not made by or featured by the Nextcloud team can have some interesting interfaces that do not necessarily match up with the rest of the app, such as PhoneTrack, which is an app used to receive location pings from an Android device. When compared to the rest of the Nextcloud apps and their interfaces, it just does not look right. But, maybe this might change in a future update, but I doubt the developer is currently looking into changing this any time soon.
Run Your Own Chat App!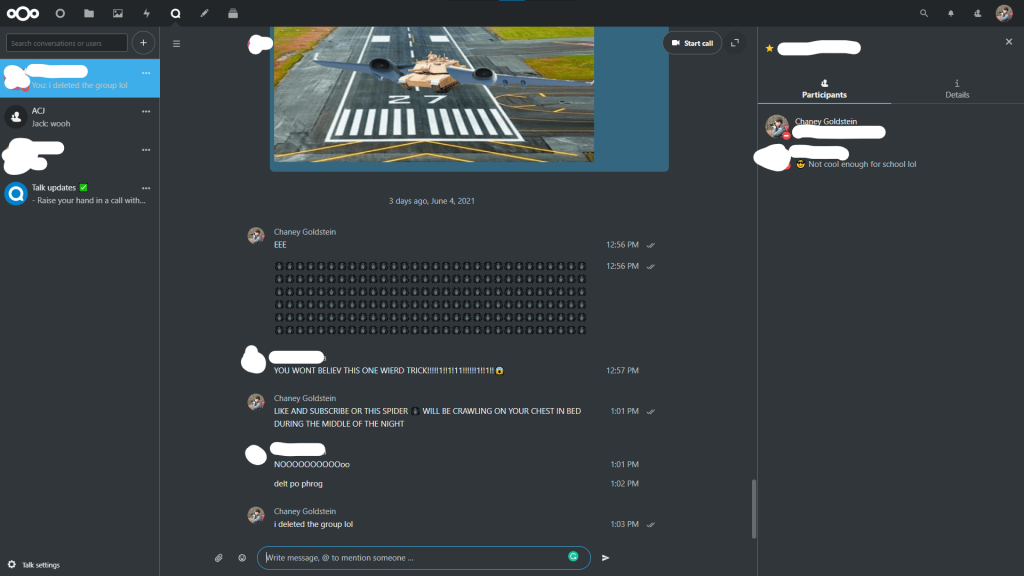 With Nextcloud Talk, you can communicate with other users on your server without risking big organizations looking at your chat messages. This is a great way to get an IM service that is reliable, secure, and featureful at the same time.
Nextcloud Talk also includes video chatting software, which allows you to use the app like other popular apps. This can serve as a replacement for Zoom or Google Meet. All that you have to do is create a conversation and allow guests to join using a link. No account required on your server, so you do not need to have your other users rely on a set of credentials needed for using Nextcloud.
It's Google Drive, but YOURS!
With the Nextcloud Hub Suite of apps, you can use Nextcloud as a Google Drive replacement. It is extremely easy to migrate your data to Nextcloud if you want to use it as a Google replacement. With documents and file applications, mail and calendar clients, and note-keeping apps, Nextcloud will serve extremely well as a Google Drive alternative for anyone who is focused on privacy, without giving up features.
Should You Make A Nextcloud Server?
Nextcloud is an extremely useful piece of software, but it is not for everyone. Not a lot of people are going to go out of their way to assemble a Raspberry Pi and run Linux on it, then setting up an external hard drive with their Nextcloud files, and I doubt that they will want to have to port forward and maintain their server. It is not that hard to do, but again, it is not the kind of project that everyone will do.
But that leads to the final question, should you set up a Nextcloud server yourself? If you just want to get away from Google and you don't mind a couple of bugs here and there, then you should definitely give it a shot. You can set up Nextcloud on a secure private server in a data center for a very cheap price at Hostinger, my preferred hosting provider. Check out their VPS plans here and get started today!
If you need tech support, check out the NTG Developer Forums and the community can help you out with your problems! If you are looking for a Wifi router that can let you use a self-hosted server, check out the TP-Link M3 Mesh router. Remember to follow us on Twitter and Instagram and subscribe to us on our YouTube channel. We have a ton of new content in the works and we want you to be the first to know about it. Let us know more articles that we should write in the comments below!