Back in September of 2019, I wrote a review of the Moto G7 smartphone, from Motorola. If you are new to Motorola's software update schedule, then you probably don't know that Motorola phones lose their official software support around two years after being released. Since the Moto G7 was released in February 2019, the phone has received one last update that rolled out in mid-January, and then the Moto G7 will reach End of life. But, do not let that fool you. Just because the device will no longer receive more updates officially does not necessarily mean that you can't get software and security updates. Therefore, this article explains the best options and methods for getting your device back up and running with a fresh new update cycle!
Ditch the Moto G7 End Of Life cycle with a Custom ROM
Now, this is not the first time that I have ever mentioned custom ROMs on Chay Chay Tech Time. In fact, when I wrote about the Nexus 6P Battery/Bootloop lawsuit, I mentioned that you could keep the device alive with updates using the LineageOS Custom ROM. For the G7, that fact remains true! The Moto G7 is a widely supported device on many custom ROMs, and many maintainers can bring the device to an "Official" status on a lot of those ROM platforms. Some examples of this include LineageOS, RessurectionRemix, HavocOS, and Pixel Experience. Each of these OSes is geared towards giving users a more advanced experience with their smartphones, while also giving users the option to prolong the life out of their phones so that they can ignore the manufacturer's updates, such as the Moto G7 end of life schedule.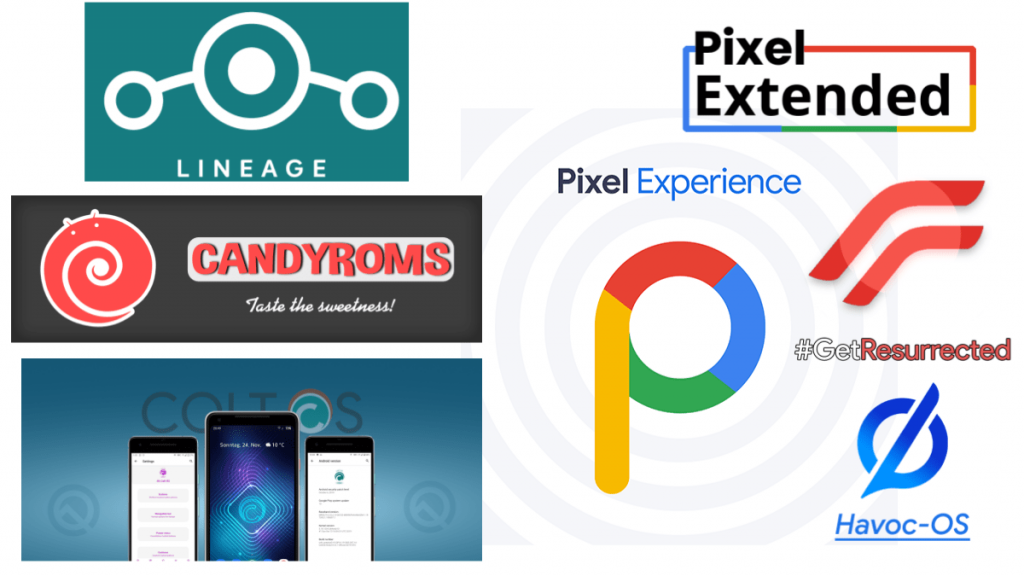 Installing a Custom ROM is as easy as following a simple guide written by an awesome member of the Moto G7 Telegram Community, Maç! You can check out their public guide for installing a Custom ROM on the G7 for the first time here: https://telegra.ph/How-to-flash-Custom-Roms-on-G7-River-01-16. It will definitely be worthwhile.

I recommend using the LineageOS 17.1 custom ROM since LineageOS (formerly CyanogenMod) has been around for a long time and while the OS is pretty barebones, in that it does not have a lot of features built into it, it does let a user customize it and tweak it as much as needed using root and other third-party apps.
The only real issue with the ROM, since no ROM is perfect, is that it does not keep your phone certified out-of-the-box, but that is easily fixable with a SafetyNet fix that you can find here: https://github.com/kdrag0n/safetynet-fix/releases/tag/v1.1.1. Even though this fix worked for me, I am not responsible for any damage that may occur to your device. Some devices may result in a boot loop after using this fix, but it most likely will not happen with the Moto G7.

Unfortunately, another issue with running LineageOS 17.1 on the Moto G7 is that the device is unable to play DRM-protected content stably. It may be able to play it for a few seconds, but if you try to resize the video or use the phone in a way that isn't just watching the DRM video, the system will crash and reboot the device. I have tried using the Magisk module "liboemcrypto disabler", but that only gave me limited success. So, say goodbye to Netflix and YouTube Movies with LineageOS 17.1 running on the Moto G7.
The Community is a GREAT PLACE to look at for Moto G7 End of Life Help!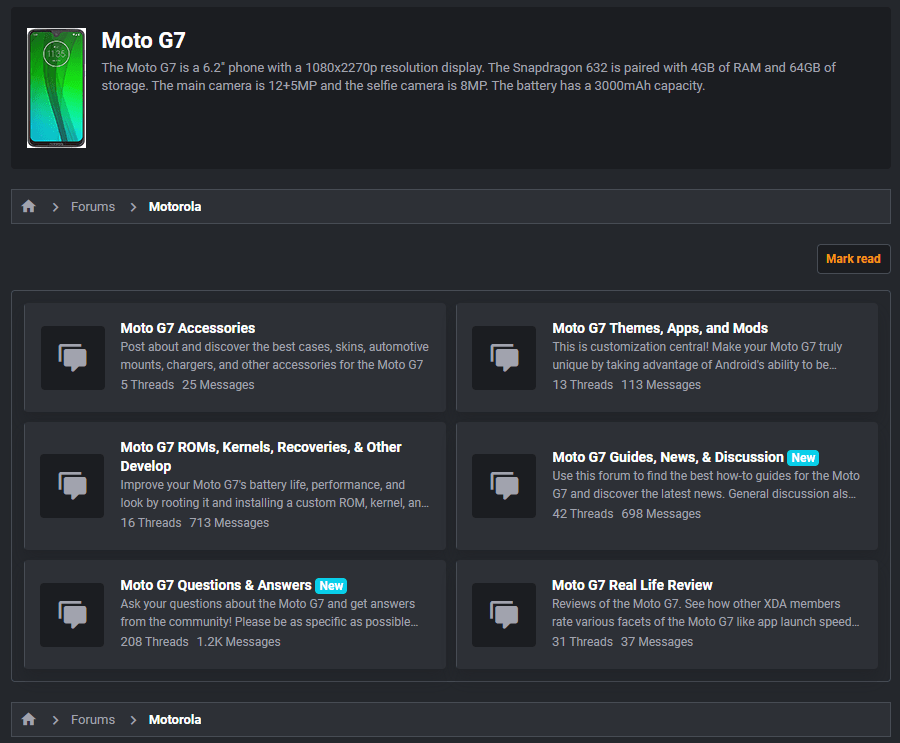 Now, of course, flashing a Custom ROM to an Android phone can be an interesting procedure, depending on a variety of factors. Thankfully, the Moto G7 has an amazing community ready to help you whenever you need it! One of the most popular places for looking for ROM development help and other mods for your phone is over on the XDA Developers Forums where you can see a wide variety of forum threads that have to do with a variety of different ROMs that you can choose from.
If you're not really into forums and would prefer an easier method of communication, then the official Moto G7 Telegram group is ready to help you! With around 250 members, you can get the answer to the questions that you have directly from the ROM developers themselves since a good amount of them are in this Telegram group. Along with ROM help, you can also get notified whenever a new build of a ROM gets rolled out and you can also get access to Telegram-exclusive Boot Logos for the Moto G7 that hides the warning on the device saying that your bootloader is unlocked. You can join the Telegram Group at https://t.me/motoG7River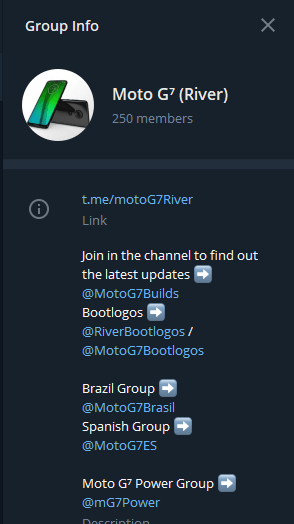 Don't want to void your warrenty? Purchase a Pixel 4a!
If you're the kind of person who doesn't want to risk bricking their phone, then buying a new phone is the only other safe option. Keeping the phone using the stock operating system is okay, but you are still at risk for any security vulnerabilities that could come shortly. Given that Motorola is using an old AOSP version of Android 10 with a different status than the newer AOSP-based Android 10 ROMs, the phone can be a huge mess after support ends.
The Pixel 4a from Google is a very nice phone when compared to the Moto G7 and can be your replacement today! The phone has an excellent camera, almost three years of software and security updates, and a battery that can last up to 24 hours! It runs the latest version of Android, Android 11, and because Google is the company that makes Android, you can be assured that you are getting the latest version possible, and not one that OEMs and manufacturers take a long time to push out and they roll out a very old version of the operating system anyway. (I'm talking about you, Motorola.)
Conclusion
There are many methods for keeping your cell phone up-to-date when your manufacturer won't do it for you. Custom ROMs are a great place to look at because the people that make and maintain them are people that are just like you. They have really good phones as well and they want to prolong the life out of them. Fortunately, in 2021, that is very possible!
If you want to discuss more technology, then check out the NTG Developer Forums and chat about this article here. You can meet other technology enthusiasts there as well and get support for anything! In case you didn't know already, you can download Chay Chay Tech Time's latest Android app, CCTT Reader, from the Google Play Store and Amazon Appstore.